Access to credit encourages farmers to invest in new technology, innovation, mechanization,
and climate-smart farming practices, hence enhancing farm output. The provision of agriculture
financing entices those who are hesitant to start agribusiness owing to a lack of necessary
funds. Credit availability enables impoverished rural farmers to wander into new economic
activities, diversify their cash sources, and manage risks that are bound to occur. Agribusiness
Promotion Act, 2017 of PMC, Chapter 3, Section 9 has however addressed that "any bank or
financial institutions can provide agricultural loans as per the rules by accepting contract
farming agreements". Despite this provision, farmers within PMC still face serious
financial shortfall.

In PMC's agricultural credit market, various sources are accessible. Formal sources include
banks, farmers' cooperatives, and other financial institutions but informal sources include
borrowing from farmer groups, women's groups, and individual money lenders (mainly
relatives). Several aspects influence the choice of loan sources including types of agricultural
commodity, purchasing different operating inputs (machines, seeds and fertilizers),
purchasing fixed inputs (machinery and equipment) and interest rates.

Accessing a loan from a subsidy program presents various challenges for the small-scale
farming sector. Farmers find it difficult to obtain such subsidized loans due to a lack of
information about the program, long and tiresome legal procedures, multiple paperwork
and frequent visits to banks and financial institutions. Furthermore, a copy of the applicant's
citizen certificate, details of the farmer's experience with related business, PAN/VAT, copies
of audit and tax payment certificates for previously operated projects and a detailed business
plan based on the nature and capacity of the project, copy of official documents of the
property owned and secured by the project site, details of infrastructure available at the
project site, assurance on the market management of business items as well as other details
required by banks, must be submitted when applying for a subsidized loan.

Lower labour productivity in the agriculture sector as well as other factors such as traditional farming
methods, poor irrigation, infrastructure, and low utilization of modern farm technology, are mostly
owing to a lack of credit. As a result, agriculture credit increases farm production, and the loan subsidy
program is a much-needed program to address investment opportunities for PMC's small and
medium-sized farmers.

PMC as a local government has implemented several provisions aimed at increasing the
productivity of the commercial agriculture and livestock industries. A subsidized farm loan,
in which the borrower pays just a portion of the commercial interest rate and the government
pays a reminder, is the most common form of government intervention to improve
agricultural investments.

The subsidized loan program is failing to generate the intended outcomes due to a low
number of beneficiaries, inadequate implementation, and program misuse. The agriculture
loan subsidy program was designed to ensure farmers' access to capital, create
employment opportunities for unemployed educated youths within the country, utilize the
skills and business efficacy of youth returned from foreign employment, and make them self-employed within the country. However, affluent businessmen, on the other hand, are reaping
the benefits from the government's credit subsidy programme.

Although the program was implemented, the subsidized loan program does not serve the
needs of the farming community and it is crucial to adapt the program to reach the targeted
group. The banking process should be streamlined to facilitate access to subsidized loans. The
program should prioritize grants to impoverished and niche groups of farmers, with
restrictions to exclude those who already have established agri-businesses.

Political unrest has resulted in a lack of stable administration and leaders capable of making
sustained efforts to implement policies, plans, and programs. Policies have proliferated,
allegedly in favor of agriculture, but in many cases, policies have remained in draft form,
lacking accompanying laws and resources for implementation.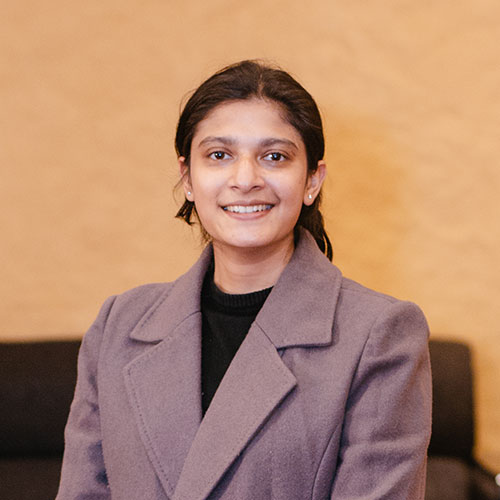 An undergraduate Social Science student at Tribhuvan University, passionate about advocating for policy change, conducting research, and leading outreach initiatives.